In the Shoes of a Customer…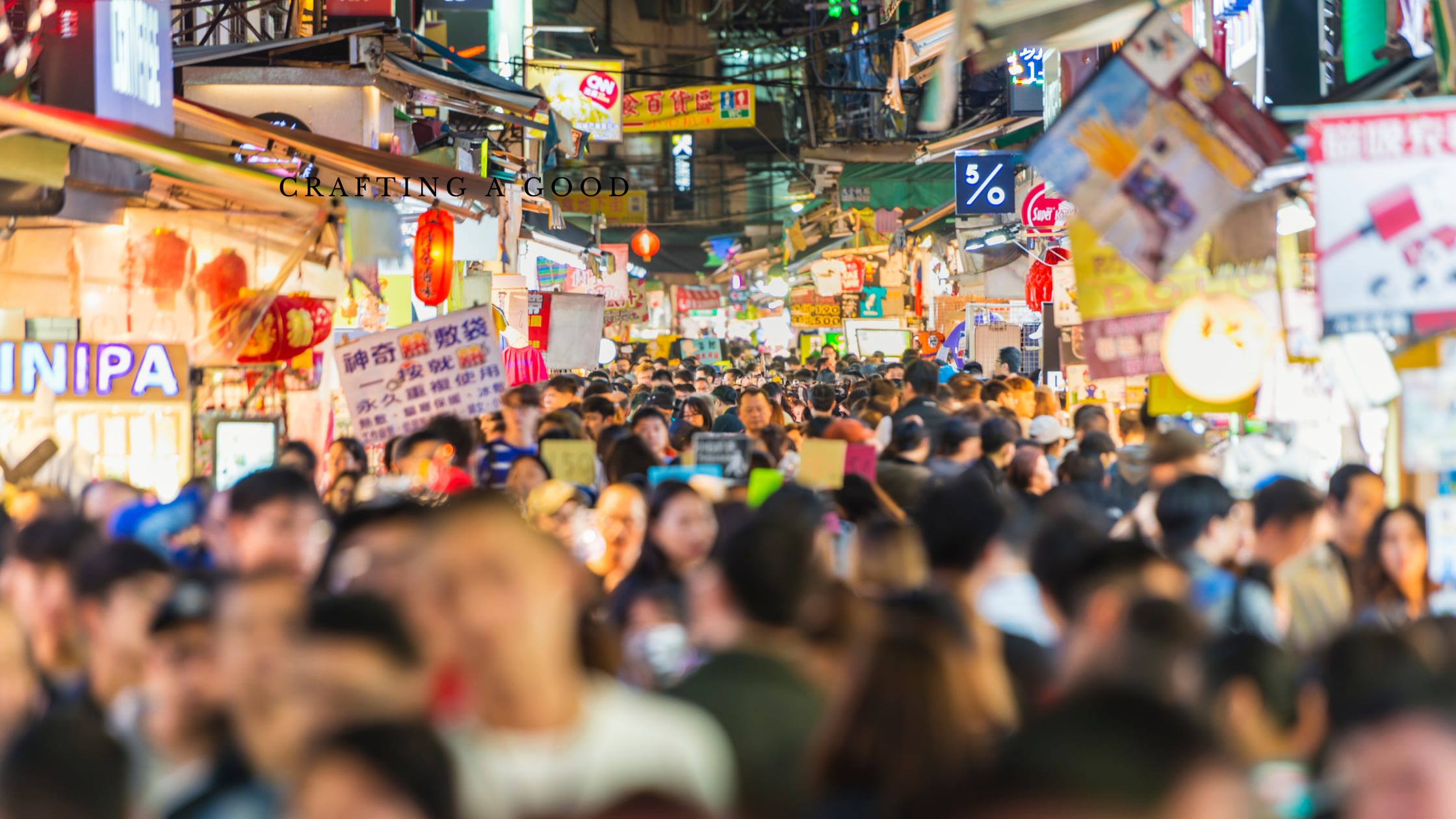 Have you ever been through a large marketplace overseas? If not, imagine yourself there as I describe my experience.
I've been to several of these marketplaces in multiple countries. The experience is much the same everywhere I've been.
Many vendors are competing with each other selling similar goods. As I walk down the aisles the vendors are all shouting to me that they have the best prices. And of course, each one is telling me about a "special deal" they can offer me if I buy through them. They especially like to bargain.
It's frantic and noisy. There's a lot of pressure on them to make a sale, and a lot of pressure on me to try and ignore them and walk away. All I really want is to just look around.
Then, suddenly I'm approached by a slightly calmer vendor. He shows me an interesting handcraft. It's one I've seen a few times already, but I didn't bother with.
Instead of shouting prices and bargains at me, he begins by asking about my home design. He then proceeds to ask how it may look in various locations of my home, and if I have any special friends at home in which it would be a welcome addition.
Here we have content marketing in a simple, but effective form. Instead of a hard sales pitch, this vendor had an informative angle. Not only did he provide value (a kind of "how to" in using the item), but also delivered it more calmly, personable, and less salesy than all the other vendors – making him stand out in the crowd.
The internet is a lot like that overseas market. It's a very crowded marketplace with lots of noise. You come across many sales pages with bold promises. Many of them false or misleading claims.
Now flip roles. Instead of being a consumer in the marketplace, be the vendor. That's why you're reading this. By providing ongoing content that educates and informs your audience, you attract a following that is more likely to buy from you.
Content or content marketing is quite a broad topic. It can be used for branding, building authority, selling products, or even sold as a business itself. It can be an extremely powerful tool and asset for your business – if used properly.
The remainder of this article will focus on the different uses and benefits of content in growing your online business. And these same principles can be used to grow a local (offline) business too.
Top 10 benefits/uses of content in your business and marketing (overview):
Create, improve, and strengthen your brand and reputation
Show your personality
Build trust and authority
Target your audience better
Stay engaged with your audience
Connect with your audience through multiple channels
Get more traffic and conversions to whatever you offer
Lead generation
Educate and inform your audience
Content is cheaper than paid ads
Create, Improve, & Strengthen Your Brand and Reputation
This content is really all about you and your business. It can start with your "About" page on your website. Tell your potential audience who you are, your story (and your "why" of doing your business), and why people should follow you.
That's only the beginning. You can release other content on an ongoing basis that focuses (at least in part) on what you and/or your business is doing. Like a little PR thrown in the mix.
Once you've established your brand, you want to strengthen it further as well as establish a solid (positive) reputation. So, you don't want to let up on this one.
This is a continuation of the previous benefit (branding). Through your content, you are also showing your personality. This may be consciously and/or subconsciously.
How you present yourself not only reveals a little more about you, but also can affect the type of audience you draw. Consider the type of business you are running and what your audience may resonate with the best.
You still want to be "you," but your tone and demeaner can be adjusted accordingly. For example, if you run a business consulting firm, a more serious, professional tone may be more appropriate. For other business types, maybe a more casual style is better.
You can also consider the age and gender of your targeted audience. Think about the style they would resonate with.
Besides voice and tone, you also want a level of caring and value to shine through in your content. All these things shine a light on who you (and your business) are.
Build Trust and Authority
As a consequence of the previous two benefits (branding and personality), you can establish the trust and authority that your audience needs. Too many marketers miss these important pieces.
Think about your own experiences online. How often have you skipped over an offer because you didn't know who was selling? Perhaps the seller seemed like a scammer or didn't seem to know what he was talking about.

Better Targeting of Your Audience
With good content you attract the type audience you want. Without it, you end up chasing everyone and anyone who will stop and listen. That can get expensive and eat up even more of your time.
Keep your ideal audience in mind when you create content. Speak to them. Place your content where they are most likely to be, and create content in a regular, consistent fashion.
Stay Engaged with Your Audience
As mentioned above, once you find your audience and begin building a following, be consistent and regular with supplying content. This keeps them engaged with you and your business.
With so much going on online along with people's short attention span, it is so easy lose followers you've worked hard to get.
Helpful information you provide for them not only keeps them engaged, but can also get them wanting more.
Connect with Your Audience Through Multiple Channels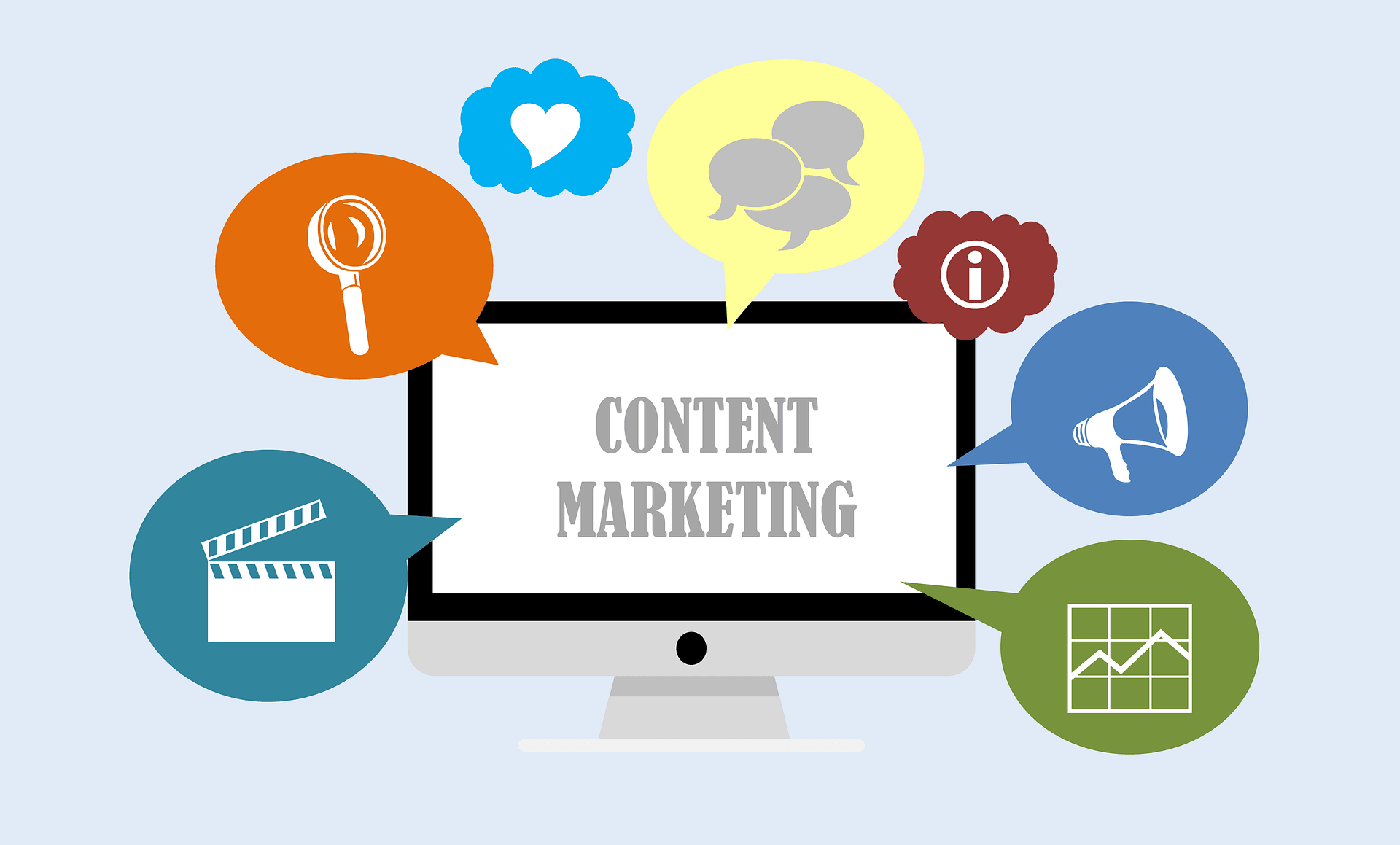 You can create content in several different forms. Besides text-based, there is video, podcast (or audio format), other visuals (photos, infographics, comics, etc.), and interactive (surveys, social, contests, quizzes, etc.).
Then you have numerous platforms that can either specialize in a specific form (i.e. Youtube for video), or allow various forms (i.e. Facebook).
This gives you the flexibility to create various forms of content and get it placed where your audience is most likely to be.
Even better, you can create one piece and then repurpose it in other forms. For example, you write a nice long blog post. Then you can make a video from it. Also make a podcast. Create an infographic with some main points. Create a summary and add it to social media.
There are many options to take one piece of work and distribute it to many places in various forms.
Get More Traffic and Conversions to Whatever You Offer
When people see the value you are providing, they are more likely to follow your recommendation (or "click the link" you suggest). This is what it's all about – it's what grows your business.
Of course, you still need to have a good offer for them on the other side of that link. If you are promoting "questionable" products, then that alone could give you a bad reputation. Then it won't matter how much value you are giving – people will always suspect some kind of junk at the end. You lose them.
So, in terms of growing your business, it's important to follow the value you're giving with a good sales page that points to a quality product/service.
Perhaps you just want to collect leads at the moment. You can get them on an email list and market to them later.
Content plays two roles in this case. First, you can use it to make a short, simple product to give away in exchange for an email address. Also known as a lead magnet. This could be an ebook or short report, access to a video, and the list goes on.
Once you have them on a list, then you need to stay engaged with them through that channel. Email marketing is huge and has numerous complexities. But at the core of it is value-driven, engaging content that you provide.
Educate and Inform Your Audience
Remember my example of the overseas market at the beginning of this post? The vendor enlightened me on how to display the handicraft once I got it home. And reminded me that my friends could be interested in it as well.
How can your product or service help someone? If you present the benefits to your potential customer/client, they are more likely to buy. Think of things that will improve their situation if they buy it.
If you are in ecommerce or just selling something rather complex, then provide an instructional piece. For example, if it's a feature-rich camera or software product, provide a how-to guide in using it. Then follow that with tips for best results. And finally add to that all the benefits they will enjoy by owning it.
This may generate interest and awareness that they didn't have before. Now they are more likely to follow your link to the product sales page.
Content is Cheaper Than Paid Ads
For the most part, it's either "free" or low cost to get your content out there. Paid ads can get very costly, but can zero in on your target audience and get faster results – potentially.
There is a trade-off – more time and energy is needed to write blog posts and make videos, etc., whereas ads take up more money and can be unpredictable. Your content stays "out there" forever in most cases, paid ads end as soon as you stop paying.
Maybe you have globs of money to throw at advertising. But, I hope by now you see the huge benefits of providing value-driven content. Yes, it's more work and requires more patience and persistence. In the end however, it can really take your business to the next level – and beyond.
Does this mean don't do any advertising? Not at all. If you can afford it, mix in a little paid advertising when appropriate. But don't neglect all that's been covered here.
You don't want to always be promoting anyway. Sometimes just provide value with no strings attached.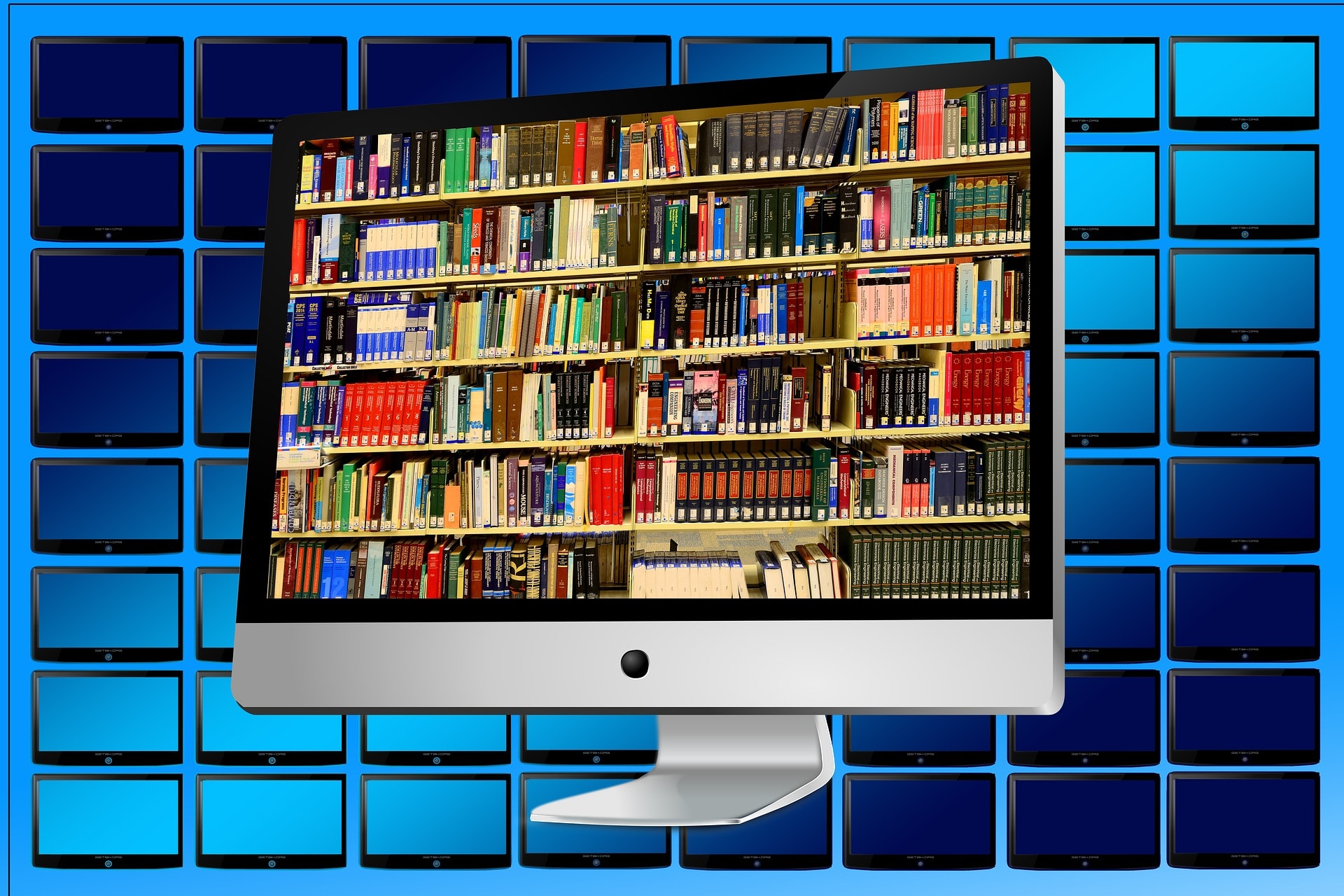 So far, the bulk of this post has addressed the benefits of using content as a power-tool to promote you, your brand, and your products/services. Before I wrap things up, I should also remind you that you can produce digital products as a business of its own.
Create ebooks, courses, podcasts, etc.., creating your own information empire. If it seems like the market is already saturated with that, think again. It can be a very lucrative business or side-hustle. There's plenty of room for you to step in - if you choose.
For many people, producing content can be time-consuming and downright difficult. Some see it as such a chore. What to write about, how to put it all together, and all that tech stuff can get overwhelming.
A great place to start is by downloading the "Content Accelerator Pack" if you haven't done so already.
I can promise you that if you take the time to learn and apply, and you consistently produce content, you will get better and faster at it. The payoff to your business will be well worth it.
The internet is getting more competitive every day. To be successful and sustainable, you must cut through all the noise of the marketplace.
Develop your brand and be the go-to person in your niche.